Welcome to Mink Chiropractic Center
Your Valdosta Chiropractor

Since 1961, Mink Chiropractic has been keeping Valdosta and South Georgia residents happy and helping them enjoy life more.
After many years in Chiropractic practice and innumerable positive results, Mink Chiropractic of Valdosta provides you the largest chiropractic facility in Georgia. Our Valdosta chiropractic office has twelve treatment rooms, a total rehab facility, a large conference room for patient educational lectures, modern digital x-ray equipment, and a complete vitamin-nutritional shop.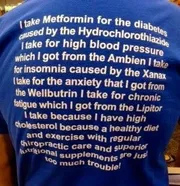 Our Approach to Your Care
Chiropractic adjustments are the main focus at Mink Chiropractic Center. Our chiropractic doctors are highly trained and have a very caring attitude when treating their patients. We see people of all ages, from all walks of life who need our services.
Give Our Valdosta Office a Call…
Our goal is to make our place the place for you and your family to obtain the finest Chiropractic & Nutritional care available. Give Mink Chiropractic Center a call and find out how we can help you or someone you know: (229) 242-3042.
---

Dr. Ken Register, Dr. Randy Griffis & Dr. Brandon Beard
State of the Art Chiropractic Care and Nutritional Counseling for Valdosta
(229) 242-3042
409 Northside Dr.
Valdosta, GA 31602